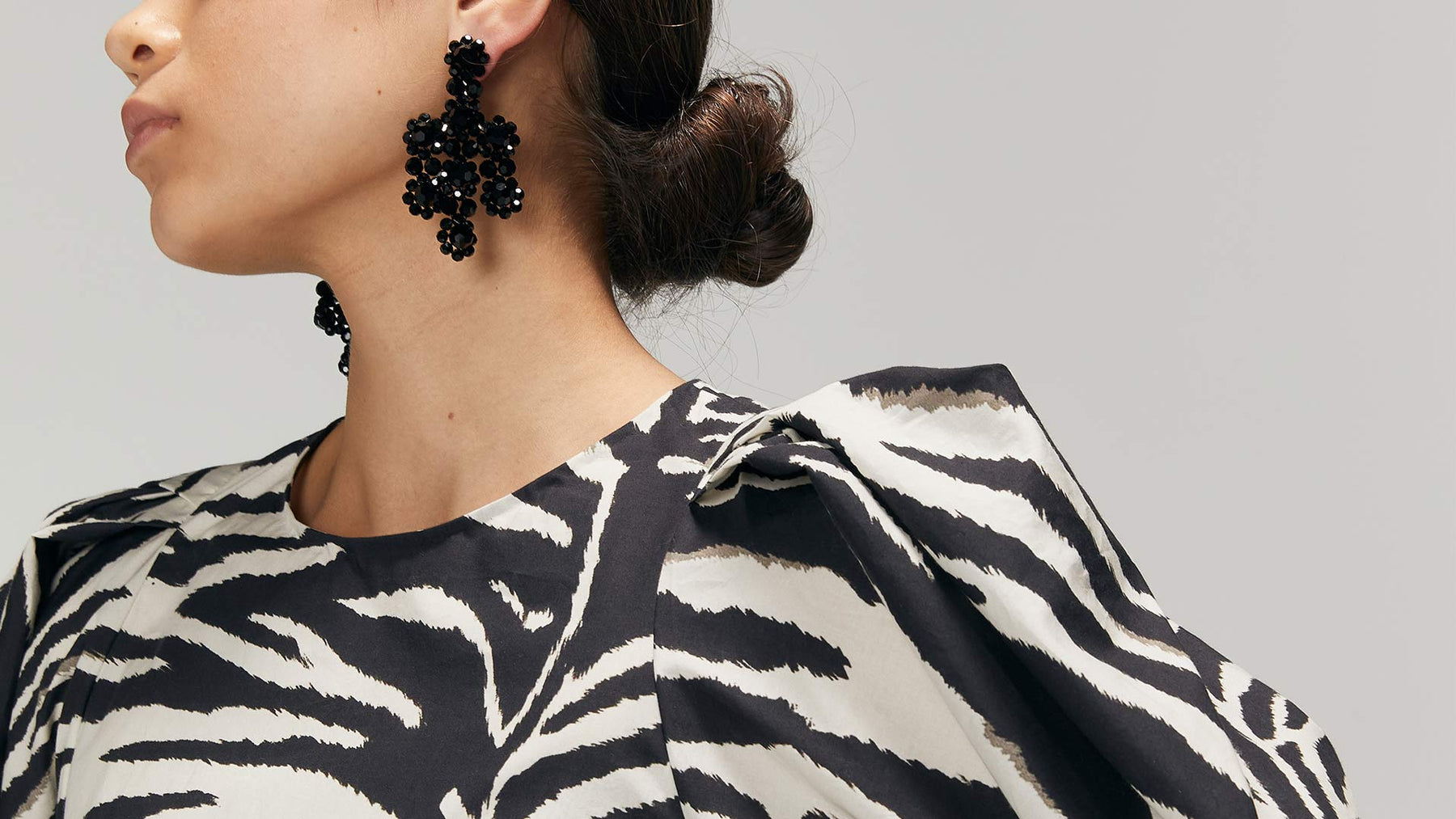 Introducing // Dries Van Noten X Christian Lacroix
Dries Van Noten X Christian Lacroix
A surprise alliance between Dries Van Noten and Christian Lacroix, sees two of fashions greats come together to create one of their most inspiring collections to date. 
During the conceptualising stages of the Spring Summer 20' collection, Van Noten admits he was in two minds about the direction of the collection. As he explains, "the world is so strange at the moment with Trump, with Johnson, with Brazil burning," he was undecided whether to create a collection that was very grey and grim, or the complete opposite, using fashion not as a dream but maybe a cure.  He looked to the "'80s and '90s, to a love of dressing up, to couture, to beauty, to audacity – to joy" before quickly realising that "all roads lead to the work and world – of Mr. Christian Lacroix."   
Having lost the rights to his own name when he sold his haute couture house in 1987, Monsieur Lacroix left both his name and the fashion industry behind in 2009.  Since then he has been revelling in the freedom of designing costumes for operas as well as interiors. Partnering with Dries Van Noten for the entire collection was his first foray back into fashion in over a decade. The result was a collection that melded maximalist, eccentric escapism alongside pragmatic, purist minimalism. 
Discover Part I of the exclusive Dries Van Noten x Christian Lacroix collection in store & online now.
"The resultant collection is not a collaboration – rather a meeting of minds, an expression of dual intention and respect, a romance if you will – between Dries and Christian, and in turn between both of them and fashion."

- Susannah Frankel
+ In conversation
See Dries Van Noten & Monseuir Lacroix speak on the collection here.