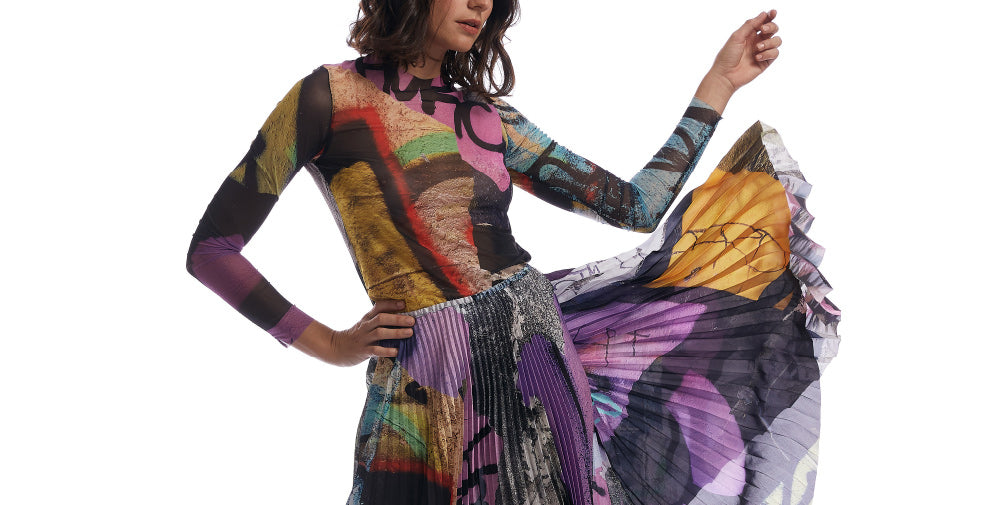 Introducing // Marques'Almeida Pre-Fall 19'
This season we are excited to introduce a special collaboration between Marques'Almeida and Camargue with a capsule collection that is exclusive to Camargue throughout Australia. 
The collection is a small capsule of what design duo Marta Marques and Paulo Almeida felt are quintessential Marques'Almeida styles, both in terms of inspiration and design.  This collection dives deep into the inspiration that started Marques'Almeida, such as street style, 90s sportswear and youth codes of dressing – giving them a new light and context. It concentrates on how elements such as deconstructed shirting, oversize block colour and frayed denim were reinvented within its own groups. Marta and Paulo felt that the presence of strong block colours within the collection, were essential to any M'A wardrobe. Graffiti prints inspired by the wall outside their London studio are also featured, adding to the strong colour palette of the collection.  Cowhyde makes a return this season, alongside M'A signature denim which has been championed in staple shapes, light washes and finished with the classic frayed denim edging.