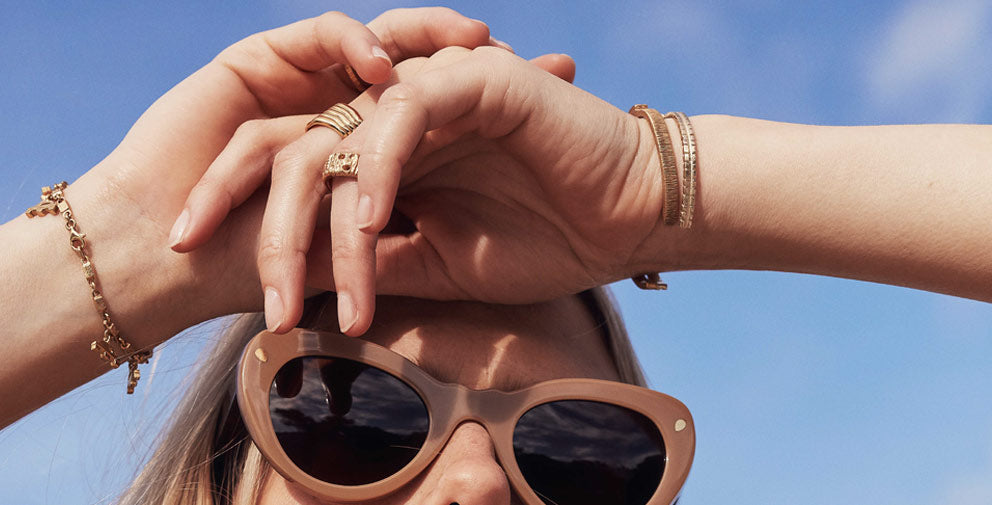 New Season Lucy Folk
GURU

JUST ARRIVED // LUCY FOLK'S PRE-FALL 19' COLLECTION
Life's about the journey, not the destination.  Isn't that the saying? This old adage is celebrated in Lucy Folk's latest collection 'Guru'.  Inspired by her own journey, her travels, her relationship with nature, her thoughts on the intangible, Folk invites you to join her on this journey with her latest collection.
At first glance, there are common themes with previous collections, but everything is a little more considered and holistic. There is a spiritual evolution at play. This is evident in each piece from the Palm Earrings to the Journeyman Sunglasses. Nature's influence can also be seen in the Silencio story, which was inspired by the natural rock amphitheatre of Playa del Silencio.
Our curated collection includes all new jewellery, bags and sunglasses as well as all of the Lucy Folk classics you know and love.  Friendship bands have been replenished and classic eyewear styles have been given a fresh update with all new colourways that are sure to please.