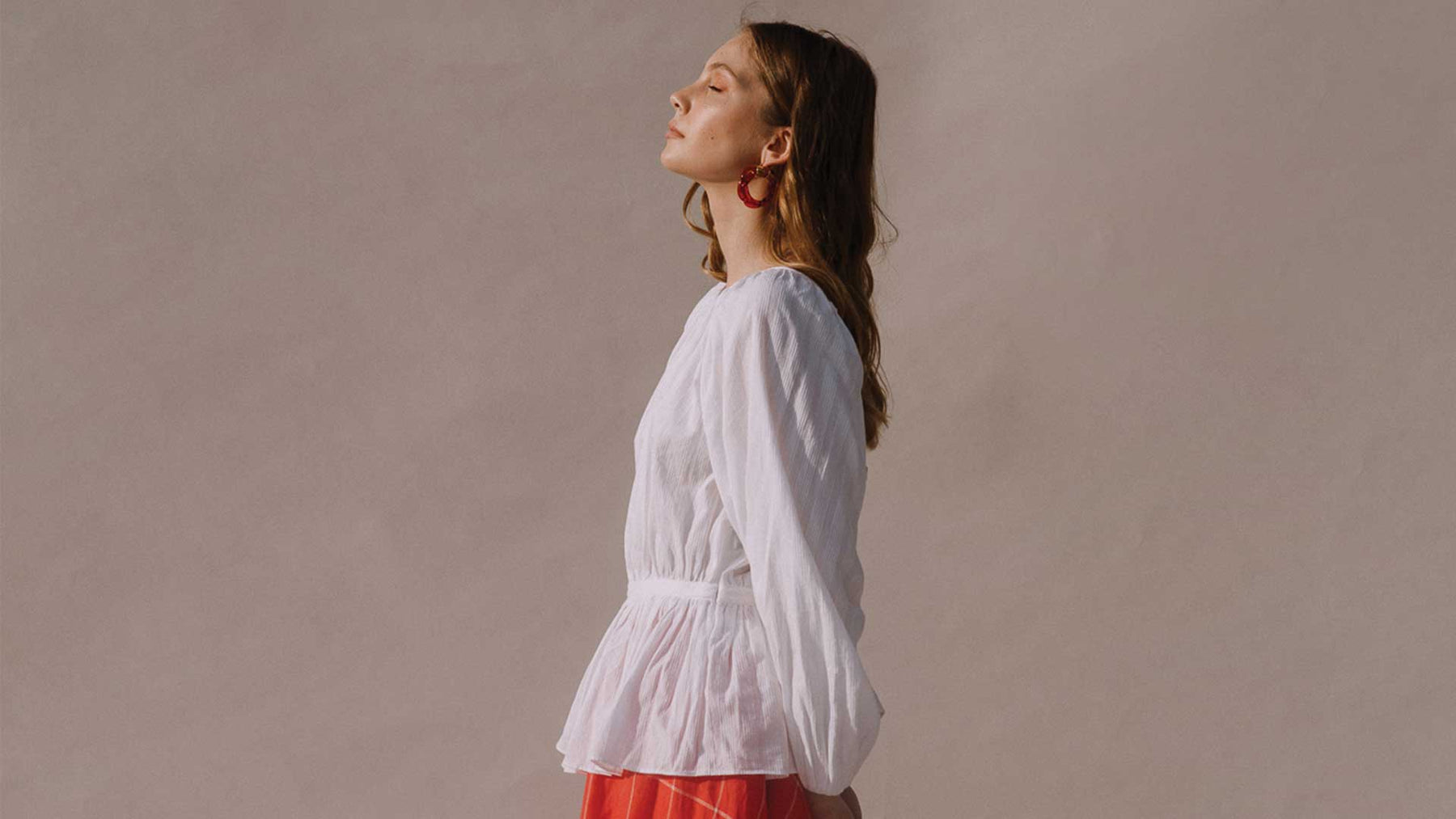 Serious About Sustainability
As the environmental and ethical impacts of fashion become increasingly pertinent in today's society, many brands are responding to these challenges in various ways. 
Here we highlight six brands taking serious steps towards a more sustainable and ethical future.  We have also made it easier for you to identify conscious styles with the introduction of The Sustainable Edit. 
Mara Hoffman
With fifteen years already under her belt, Mara Hoffman shifted the brands focus in 2015 to become a more conscious label, implementing sustainable materials and ethical practices to reduce their impact on the environment and produce items with greater care. With a clear vision towards a more sustainable future, the label is a shining example that it is never too late to make positive change in the fashion industry. 
Kowtow
Kowtow have been pioneers in championing sustainable fashion since 2006, placing sustainability and ethics at the core of the brand from the very beginning.  The New Zealand label only use renewable and sustainable fibers with ethical manufacturing to deliver collections with an understated ease and timelessness that defies trends. 
Late last year we had the pleasure of hosting Kowtow's Managing Director Emma Wallace, who participated on a Vogue Australia hosted panel to examine sustainability and discuss the challenges and solutions in the globalized fashion industry. Read more here. 
Muse
Muse is our go-to local linen label and for good reason. Not only are the clothes light, wearable and easy to care for, they are also made locally in Brisbane by a team of artisans that have a close relationship with the designer.  With a strong focus on local production and ethical manufacturing, the label also takes every effort to reduce their impact on the environment, trying to minimise waste and recycle where possible.
Matteau
With a strong focus on quality production and timeless designs, Matteau is one of the Australian labels challenging the 'throw away' culture of fashion and slowing down the fashion system. Their collections are both designed and produced with longevity in mind, with all products made in Australia to the highest standards.
Rejina Pyo

Rejina Pyo acknowledge sustainability is an ongoing journey that begins with a conscious decision to create products that last a lifetime, both in their craftmanship and design. The label has worked closely with suppliers to source and develop environmentally preferred materials such as certified organic cotton and linen as well as recycled cashmere and polyester.  The label has also committed to reducing waste and keep all of their packaging to a minimum.
Ganni

The Scandinavian label is passionate about climate change, and have been proactively measuring their carbon footprint since 2016 in an attempt to better understand their environmental impact. The brand is working to reduce emissions, and climate compensate any remaining emissions. Ganni are also working towards using more sustainable materials in their collections, and recently launched their own rental platform to extend the life cycle and longevity of their clothing.
-
Shop our sustainable edit in store at our James Street boutique and online now.