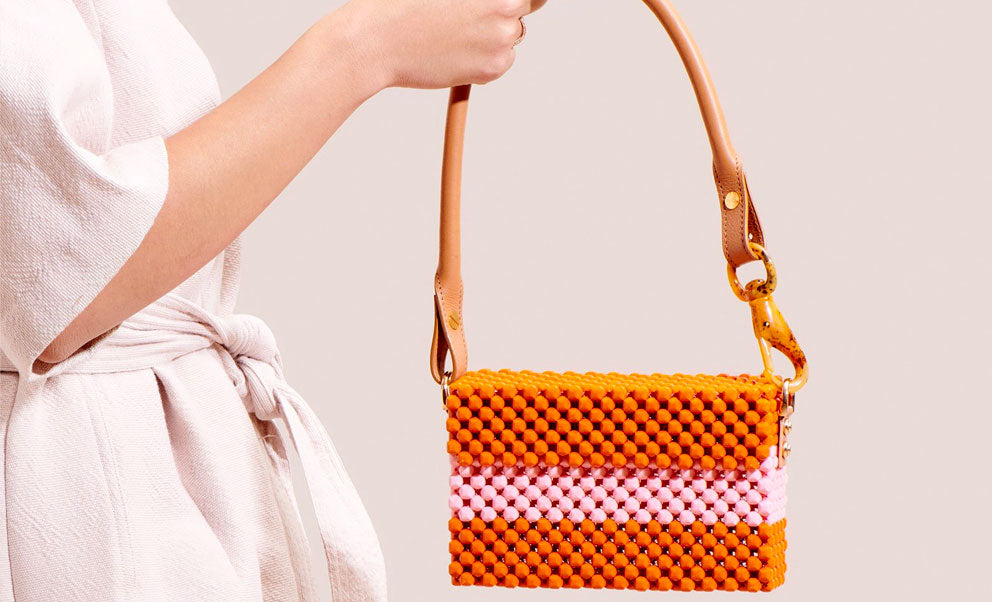 The Camargue Gift Guide
This Christmas we have taken the hard work out of gift giving and selected our top gift picks for you. Check out our top 10 picks of items you can find online or in store. To make it even easier for you this Christmas, we're also giving free express shipping on all online purchases over $100. 
Happy shopping!   
-
1 . Danse Lente Handbags 
A fashion week favourite, this London based accessories label focuses on producing high-quality leather goods with a playful and curious touch. Our curated collection is fun whilst still being practical for the woman that's on the go.
2 . Lucy Folk Anything!
The Melbourne born designer intelligently transforms her creative mindset into wearable pieces of art.  Her latest collection Ettore Blues has just arrived in store and with an extensive jewellery and accessories collection there's something for everyone.
3 . Marques Almeida Embroidered Kaftan
Romantic, modern and perfect for summer days. It's the kind of gift you open and then wear all Christmas Day long. It's also particularly perfect for layering over our Matteau swimwear ;)
4 . Matteau Swimwear
Created to be the subtle swimsuit, the Matteau Swim collection is perfect for the woman who just wants to feel confident and at ease by the water.  If they are heading poolside or to the beach this holiday season this is our top pick for Christmas gifts.
5 . Gabriele Frantzen Bag Straps
Give the gift of a fresh handbag update with our Gabriele Frantzen bag straps.  With various colourways and finishes, Gabriele Frantzen bag straps are the perfect gift to individualise and style ones bag. Crafted in Germany and embellished with Swarovski Crystals they are particularly perfect for the woman who has everything.
6 . Golden Goose Deluxe Brand sneakers
Having carried Golden Goose Deluxe Brand for over 10 years, it's safe to say we're obsessed with the Italian labels' cult favourite sneakers.  Equal parts cool and comfortable, our line of Golden Goose Deluxe Brand sneakers are perfect for the mum that's on the go or for the sister whose pair you knicked some time ago. 
7 . Saskia Diez jewellery
When our Buyer has followed a label for quite some time before introducing the brand to Camargue, you know it's going to be good. The Goldsmith trained, German designers' signature Chandelier earrings are a delicate balance of glamorous design in a lightweight form, while her wooden bracelets and holiday earrings are the kind of piece one can wear all summer long. 
8 . Comme des Garçons Wallets & Pouches
Made in Spain with the highest quality, Comme des Garçons line of wallets and pouches are the kind of item one appreciates on a daily basis.  They are perfectly sized for housing smaller essentials, and can be slipped into ones bag during the day, or as a clutch at night.
9 . Hair Accessories
In need of some stocking fillers or something small for your workplace Secret Santa?  Look no further than our collection of hair accessories.  With new Saskia Diez hair ties and pins, Lucy Folk hair ties and Ganni scrunchies we have an extensive collection for every taste.
10 . Camargue Gift Card
If you're really stuck on a gift idea, or having trouble deciding what to get for the woman that has everything, why not give her the gift of choice with a Camargue gift card?  With gift cards available for both in-store and online, she can pick from our wide variety of Australian and international labels and you know she's going to be happy.