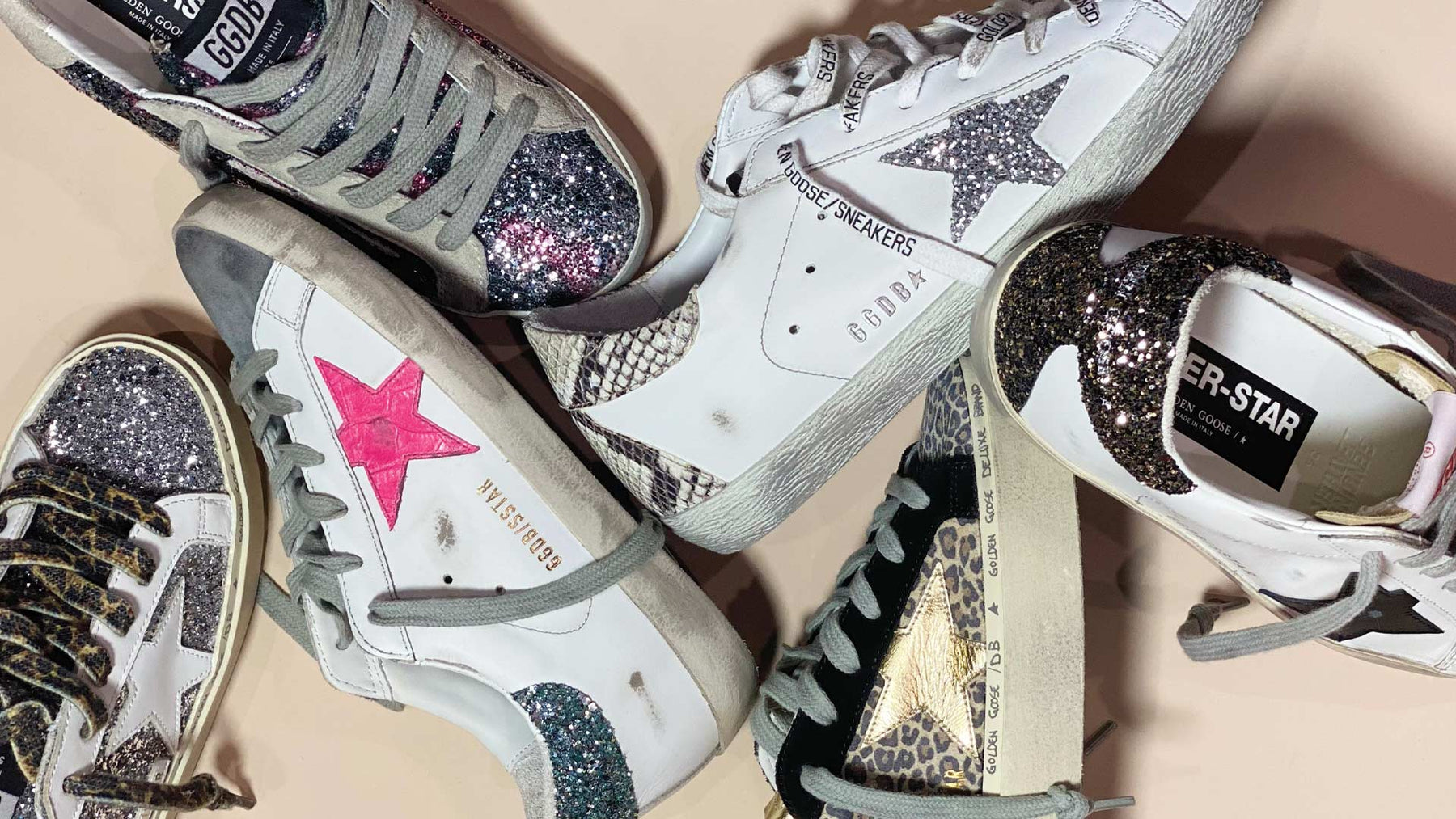 All That Glitters Is Gold
All That Glitters Is Gold // Shop the latest from Golden Goose
Discover the latest installment of Golden Goose sneakers at Camargue. Our curated collection includes the iconic Super-Star and Hi Star sneakers, as well as this seasons must have Pure Star sneaker – for those who prefer their kicks more paired back.
Expertly crafted in Italy, Golden Goose sneakers perfectly balance their lived-in appeal with modern, fashion forward finishes.
Shop Golden Goose Deluxe Brand
The Super-Star

Designed in 2007, the Super-Stars are the first prototype to launch the saga of the sneakers – redefining elegance thanks to its casual, classic and at the same time contemporary design.

Shop Golden Goose Super-Star Sneakers
The Hi Star

A reinvention of the Super-Star with an added piece to the sole, doubling the foxing to make the sneakers taller.

Shop Golden Goose Hi Star Sneakers
The Purestar

The Purestars combine a design packed with distinctive elements with the shock absorbing technology that guarantees comfort step after step – not to mention a sleek and minimal design.