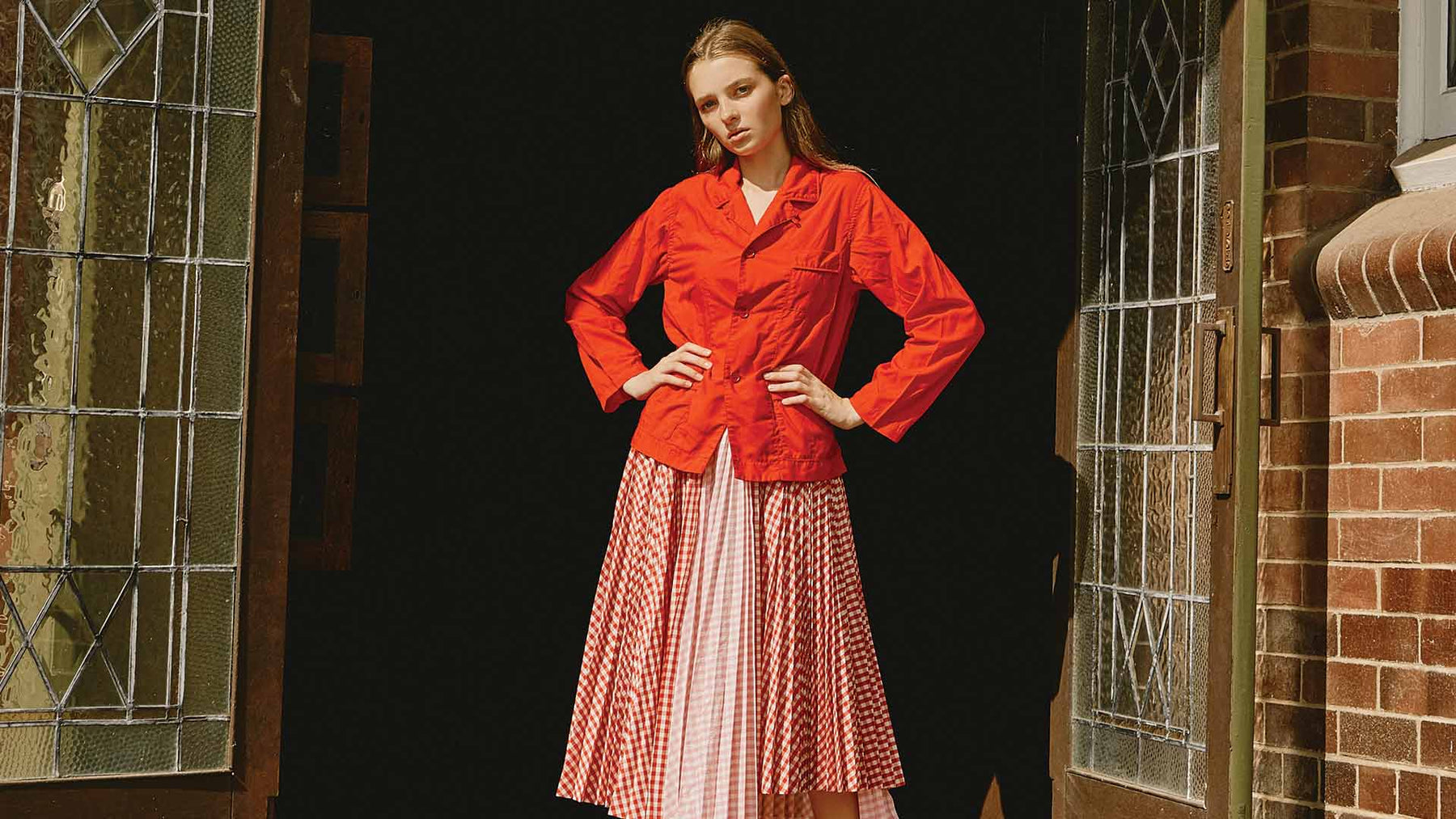 Direct From Tokyo
Feat. the latest in Japanese Fashion - now available at Camargue Fashion
Comme Des Garçons Girl
Comme des Garçons GIRL mirrors Kawakubo's conceptual and ultra-contemporary vision of the mainline Comme des Garçons collection but with a more feminine twist. 
Pleats Please by Issey Miyake
Made with a unique "garment pleating" technique where the materials are developed from a single thread and pleats are added after sewing the clothes into shape. Combining functionality comfort and beauty Pleats Please by Issey Miyake reflects Miyake's fundamental concept that "design is not for philosophy, but for life".
Shop Pleats Please by Issey Miyake
Junya Wantanabe 
As a protégé of Camargue icon and Commes des Garçons founder, Rei Kawakubo, Junya Wantanabe was the natural next addition to our collection of Japanese designers. Watanabe is best known as an extremely gifted patternmaker and his designs have been referred to as "techno couture" because of their play on volume, unusual structures, their and technical materials. However you describe them, Watanabe pieces are always individual and eye-catching. 
Noir Kei Ninomiya
Ninomiya produces highly complex and elegant garments, which as the name suggests, are all black. 
Comme Des Garcons, Comme Des Garcons
Nicknamed "Comme Comme" this line is dedicated to basics and providing accessible pieces that still feature Kawakubo's intensive research and detailed deconstruction techniques.

Moyuru
A Japanese label dedicated to creating a line of relaxed, comfortable clothing that is also creative and original. The inspiration behind the label is art mixed with designs that focus on "the Earth", "the wind" and "freedom".