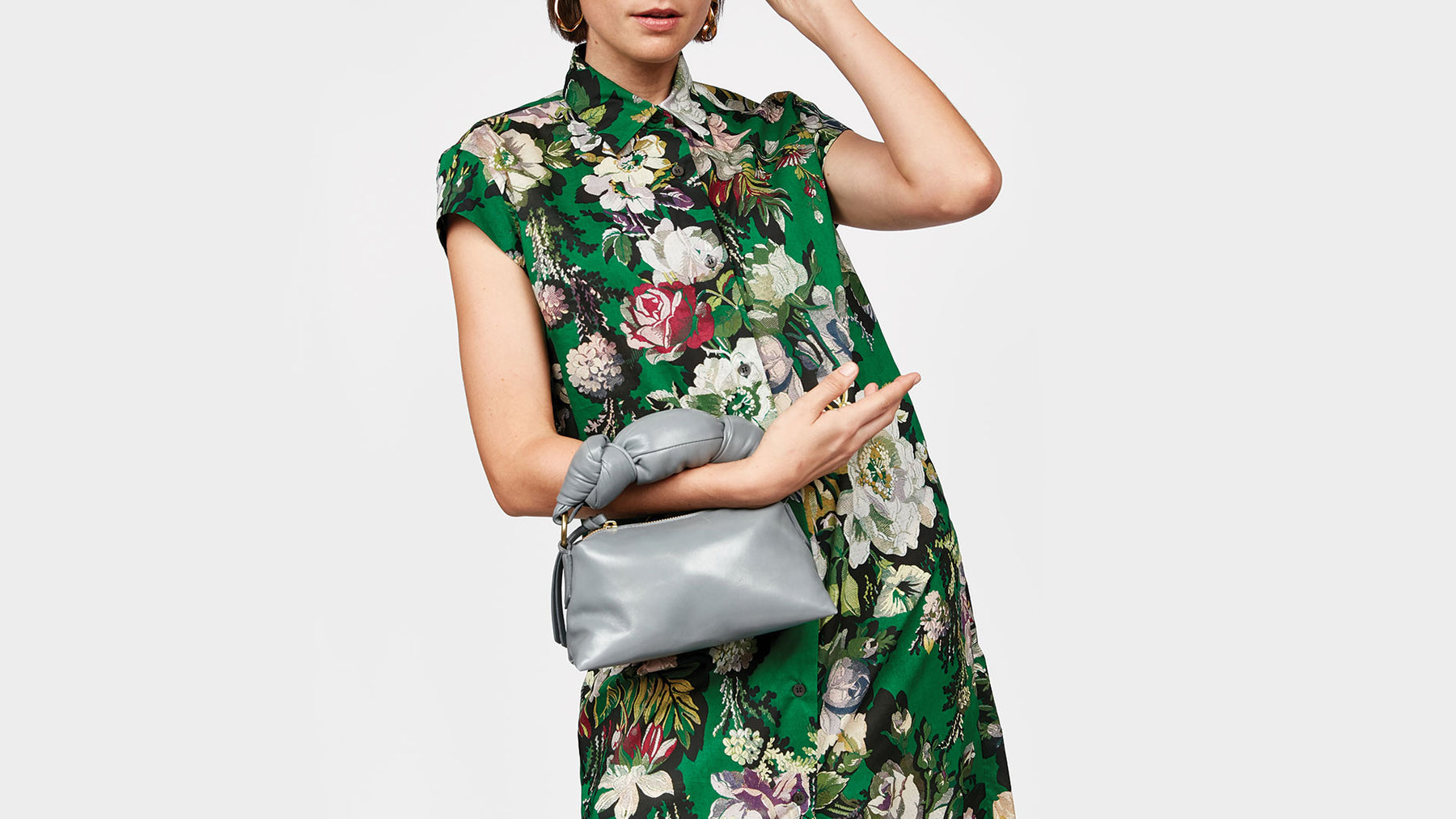 Get Your Greens
Get Your Greens
Feat. 5 new season looks in this seasons must-have shade
1. Dries Van Noten
One of the most successful designers from the renowned Antwerp Six. Dries Van Noten established his eponymous label in 1986, and has become known for his unique patterns and prints that offer the modern women an eclectic mix of function and fashion forward pieces.
Shop Dries Van Noten at Camargue now
2. Plan C
Launched in 2018, Plan C is a high-end womenswear brand that offers Castiglioni's unique perspective on fashion. In line with the designer's experimentative and unconventional fashion sensibilities, bright colours, bold prints, asymmetrical tailoring and luxury Italian and Japanese materials are hallmarks of her designs.
3. La DoubleJ
Born out of a love for maximalism, rare vintage design and eye-catching prints. Founded in Milan by Los Angeles-born J.J. Martin, the brand successfully fuses Italy's fashion history with modern construction and beautiful, high quality fabrics. 
Shop La DoubleJ at Camargue now
4. Simone Rocha
Simone Rocha is known as being a brand of beautiful contradictions, with her tomboy-feminine aesthetic. Her collections consistently embody a romantic spirit but with a rebellious, youthful edge.
Shop Simone Rocha at Camargue now
5. GANNI
GANNI has grown to become one of the biggest contemporary brands of today. With effortless, easy-to-wear pieces inspired by the cool girls of Copenhagen, the brand is able to balance playfulness and relevance.
+ 
Shop new arrivals from Golden Goose Deluxe Brand