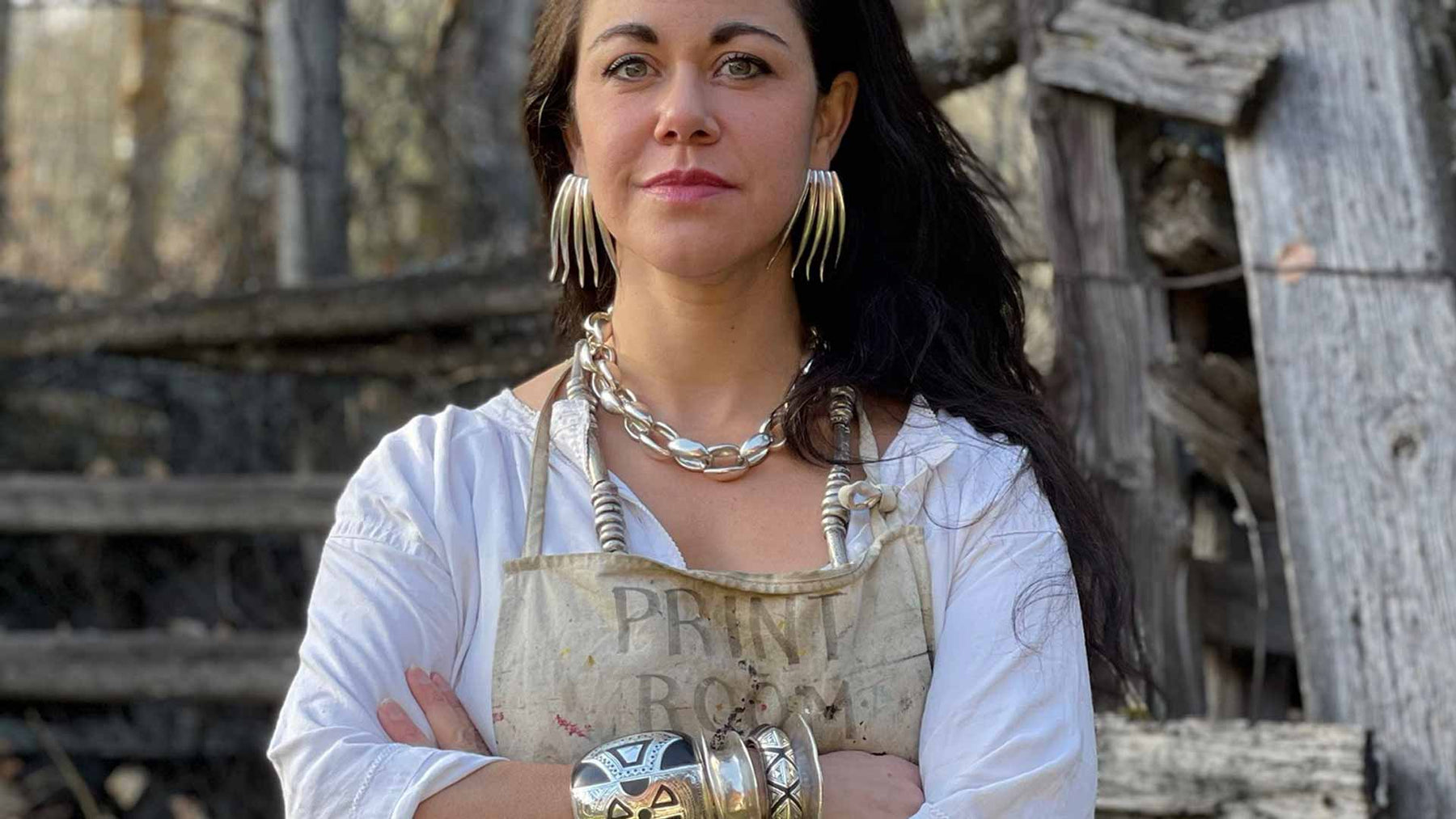 Let's Talk About Earth Baby
To celebrate World Earth Day, we caught up with artist and jewellery designer, Ariana Boussard-Reifel to discuss the significance of design integrity & sustainability within her practise, particularly in the current environmental climate.
Discover Ariana-Boussard Reifel
What was a pivotal moment that influenced you to use recycled and/or sustainable materials?
I am an artist and was a sculptor before I turned to make jewelry (aka wearable sculpture). To support my artist life in NYC I began selling vintage jewelry, which I still sell under the brand Marteau. Spending all this time diving deep into the beauty of these already made treasures made me realist that there were already more than enough beautiful pieces of jewelry in the world, so I promised myself that if I was going to design and manufacture jewelry I would do it in the most ethical and sustainable way that I could. From our inception, sustainability, both environmental and human, has been crucial to every decision we make. I started in the jewelry world selling vintage silver, there are already so many beautiful things in the world, more than we could ever use. So when I felt compelled to design my own work, I made a promise to not manufacture anything that wasn't really fresh and new. That didn't NEED to be made. I want to build a business that shaped the world for the better, where we measured success by social impact. During the pandemic, I gave birth to my first child and it has reaffirmed these beliefs. That I want my work, to be building a better future for my daughter, not just in creating financial security for her, but working diligently to create a world that I want her to live in.
How do you source your raw materials?
We actually never see our materials in the raw. All my work is made through the Lost Wax Casting method. Our casting house uses my molds and they pour molten recycled sterling silver or brass to make the shape of the jewelry. We later clean, polish and assemble it in our studio. BUT, we have very carefully chosen our casting partner who has the highest certification for using low toxin methods and recycled metals. Most of these recycled metals have been refined from some past object, so your next pair of earrings were probably someone's grandmother's tea set at one point in time!
Does the use of recycled and/or sustainable materials create limitations when it comes to designing? How do you push the boundaries with sustainable materials?
Because our materials are pretty basic, we look deeper than that to find ways to be sustainable. We don't follow trends, we release collections only twice a year and we don't markdown, so we are not creating obsolescence. We don't hold inventory, everything is made to order which really cuts down on waste. We use recycled metals and work with small family shops for the few parts of the process that we don't do in our studio. We are a very small business and try to have the most minimal footprint we can. This includes using recycled and recyclable packaging. We pack using the least possible which means you will only receive a digital packing slip, products will be minimally boxed, and we may even reuse packing materials, we carbon offset all our shipping.  We purchase used tools, furniture and equipment, carbon-offsetting our shipping. I also feel that supporting the people in the business makes for a more sustainable future so we have a living wage pledge and manufacture locally in small family shops. We also donate between 1-3% of our annual revenue to charities that fight for a more verdant and egalitarian future, I feel like that is money very well spent.
What made you decide to stock in Australia, specifically Camargue?
It has been years since I have been to Australia, but I have incredibly fond memories of the natural beauty and the warmth of the people. My jewelry is fierce and organic as well as refined and beautiful, I think that matches the spirit of Australia pretty well.
What can we expect to see in future collections?
I'll let you know when I know!
How do you hope the fashion industry evolves in fully encompassing a sustainable ethos?
I think that there is a lot of waste built into the workings of the fashion industry. I think there is pressure to release too many new designs too often and to convince the consumer that they need to buy the NEXT cool thing. I think that if we all move toward more thoughtful design and fabrication the industry and the consumer could happily survive buying fewer things that are made more purposefully and that will be enjoyed for years, if not decades. It is a hard transformation to make because consumer psychology is such that newness is equated with goodness and our business models are built on a vicious fashion cycle. But I do believe that the time has come for us to be more thoughtful and to commit to making work that is not designed for trend-based obsolescence. 
Shop the sustainable edit online now