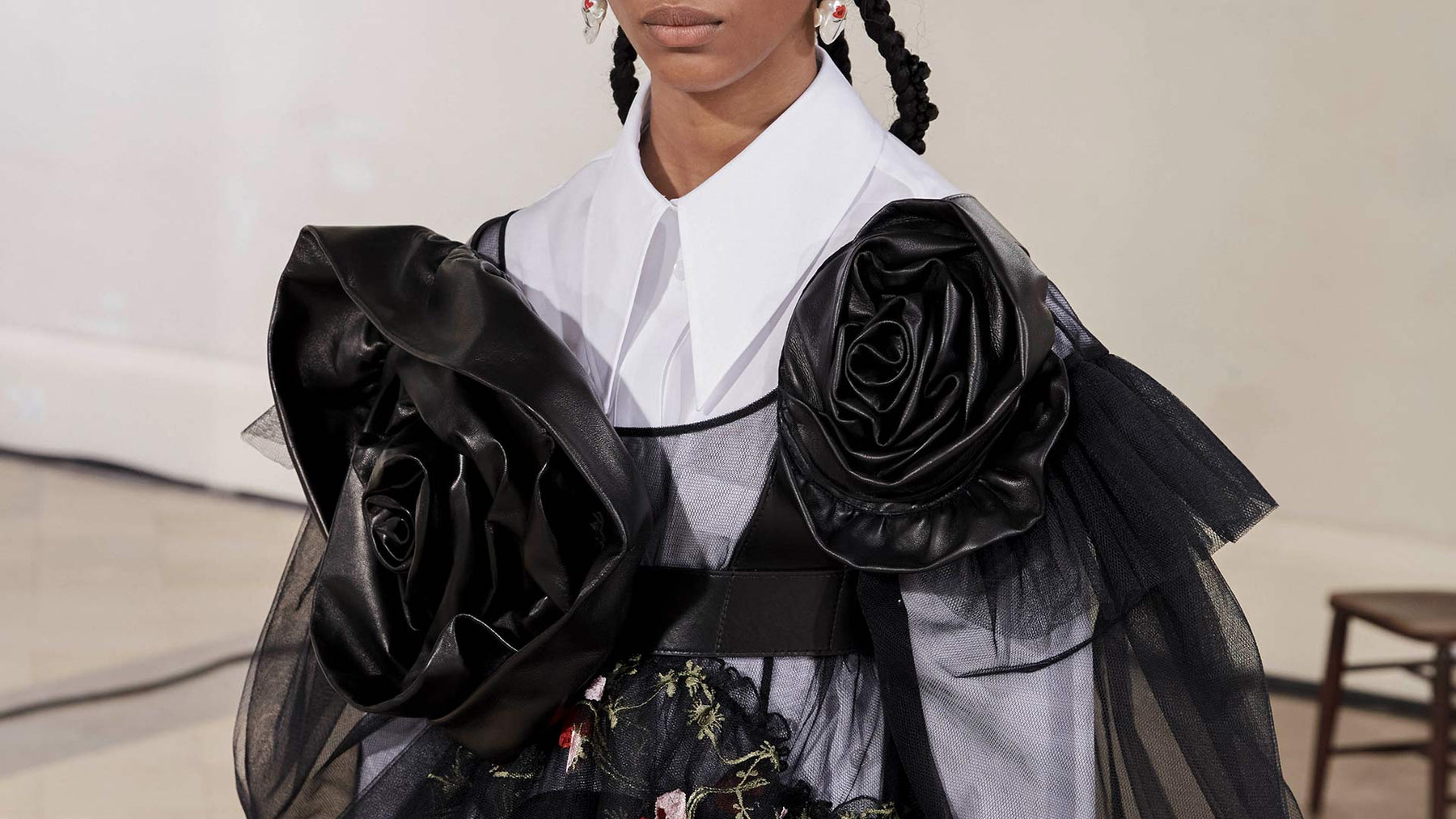 New Arrivals from Simone Rocha
For Simone Rocha, this collection was both tough and poignantly pretty, in the way only the designer exhibits captivating, eerie romance. Rocha titled the AW21 collection 'The Winter Roses', describing it as "Fragile rebels. It's about being very protective and hiding the fragility, then having a flower creeping through the collection". Each look has the presence of skilled handcraft and textural opulence, a testament to Simone Rocha's ability to translate beauty and fragility in her designs.
The Autumn/Winter 2021 Collection is available in-store & online, exclusively at Camargue.