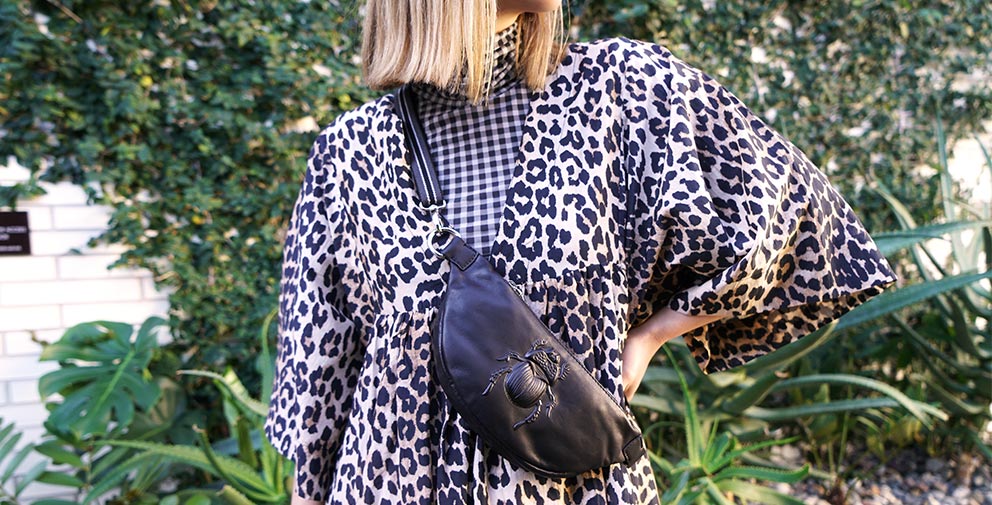 New Arrivals // Gabriele Frantzen
A fresh instalment of Gabriele Frantzen's distinctive accessories have just arrived in store, including her take on one of 2019s biggest accessory trends - the must-have belt bag. The nineties staple has definitely made a comeback with fashion houses such as Maison Margiela featuring belt bags in their runway collections, and have become a street style favourite amongst fashion-insiders. 
The key to perfecting this look is to style the bag in unexpected ways.  Pair it with a pretty midi-dress or a tailored look to lend a sporty edge, or sling it cross-body for a modern update to your standard crossbody bag.  Not only is it a fashion-forward look, it's also extremely practical for those that want to go hands-free.  With numerous ways to wear the popular accessory there's a style for everyone. 
Pair it with our new Gabriele Frantzen
fringe straps for a playful update
+ New styles of the classic Bag Straps for a playful update
Discover Gabriele Frantzen accessories in store & online