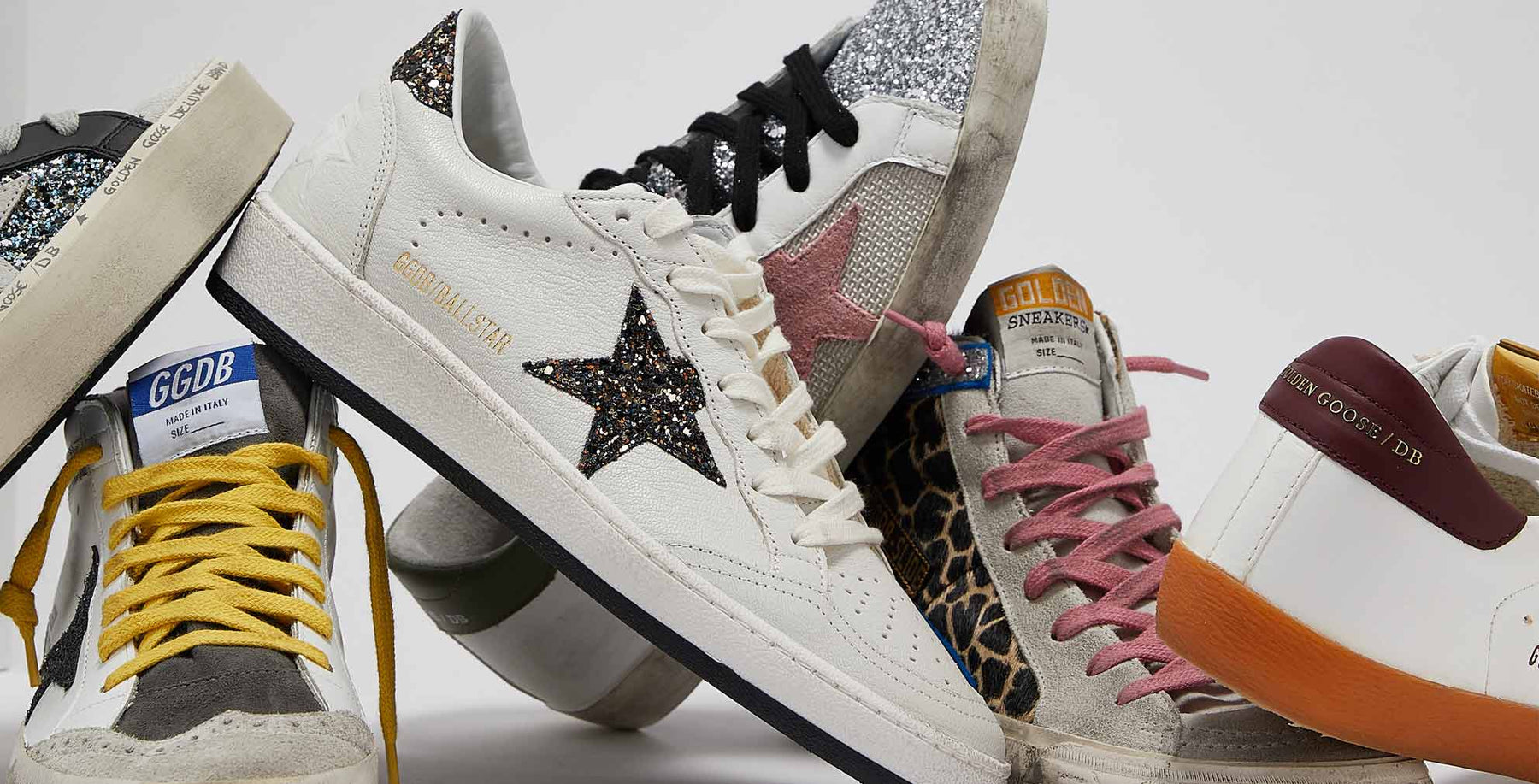 New Arrivals // Golden Goose Deluxe Brand Sneakers
We are putting our best foot forward in all new Golden Goose Deluxe Brand sneakers. Our second drop for the year has arrived and could just be the best yet.
Taking on a more minimalist approach, this collection will no doubt have something for everyone and fill that never ending sneaker sized hole in all our wardrobes. You can never have too many sneakers!
Sticking with the classics, this drop will include a wide range of superstar styles, as well as mid stars, Francy and ball star styles.
Golden Goose prides themselves on their clever and unique craftsmanship and it is for this reason we can appreciate the uniqueness in every pair. Tasteful touches of glitter, snake skin and of course the fan favourite leopard print will all be included so don't fret those who love a show stopper.
Shop instore – Coming soon to online
This season Golden Goose delivers a pop of colour through their Ready-To-Wear collection with the pleated 'Candy Apple' prints delivered exquisitely and sophisticatedly in the stunning Chieko Dress, Isako Shirt and Midori Skirt.
Shop these looks in store now.