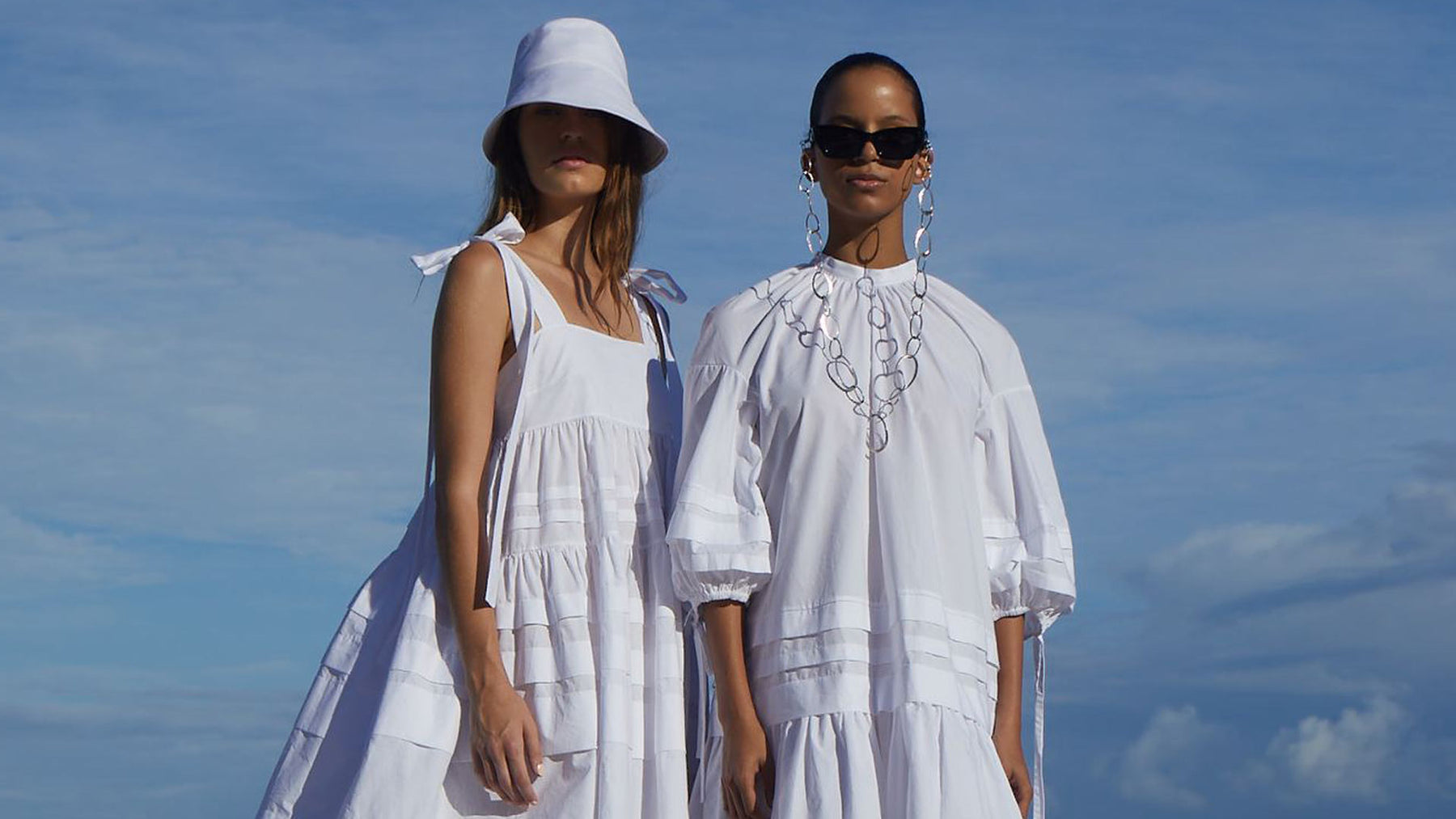 New In
New In
Feat. two new labels & an exclusive capsule collection.
New To Camargue
- A.Emery
A Sydney-based women's footwear label offering a considered edit of minimal handcrafted sandals for the refined and modern woman. A.Emery's sleek and pared-back sandals are designed for both the urban and holiday environment, paired with a timeless wardrobe.
Exclusive To Camargue 
- ReM'Ade By Marques'Almeida
A new collection of upcycled one-offs from Marques'Almeida. 
"The social impact of sustainability is as important as the environmental—and this is one thing we can do immediately. We're putting our hands up and saying we don't know everything, but we are going to be fully transparent and work towards compliance to the UN's sustainable development goals." Marta Marques
New To Camargue
- Paper London
A contemporary womenswear label founded by Philippa Thackeray and Kelly Townsend, Paper London is known for its colourful and feminine designs. Paper London's relaxed easy-to-wear pieces encapsulate a cool and contemporary luxe style. Inspired by modern architecture and art, the brand's designs are characterised by bold silhouettes, vibrant colour palettes and juxtaposed fabrics. With a personal mantra of 'Look Good, Do Good, Feel Good' at the core of the brand, Paper London creates pieces that showcase how style and consciousness can co-exist.
Now Online
- Muse Linen
Our go-to favourite linen label. Made locally in Queensland by a former pattern-cutter for Easton Pearson, the luxury linen label is understated, easy to wear and evokes a sense of calm and peacefulness. 
Elevated Basics
- Mother Denim
Mother Denim was born from a determination to do things differently. With their extensive backgrounds in denim, Mother makes the most of technology to make jeans that look like denim but feel like cashmere.