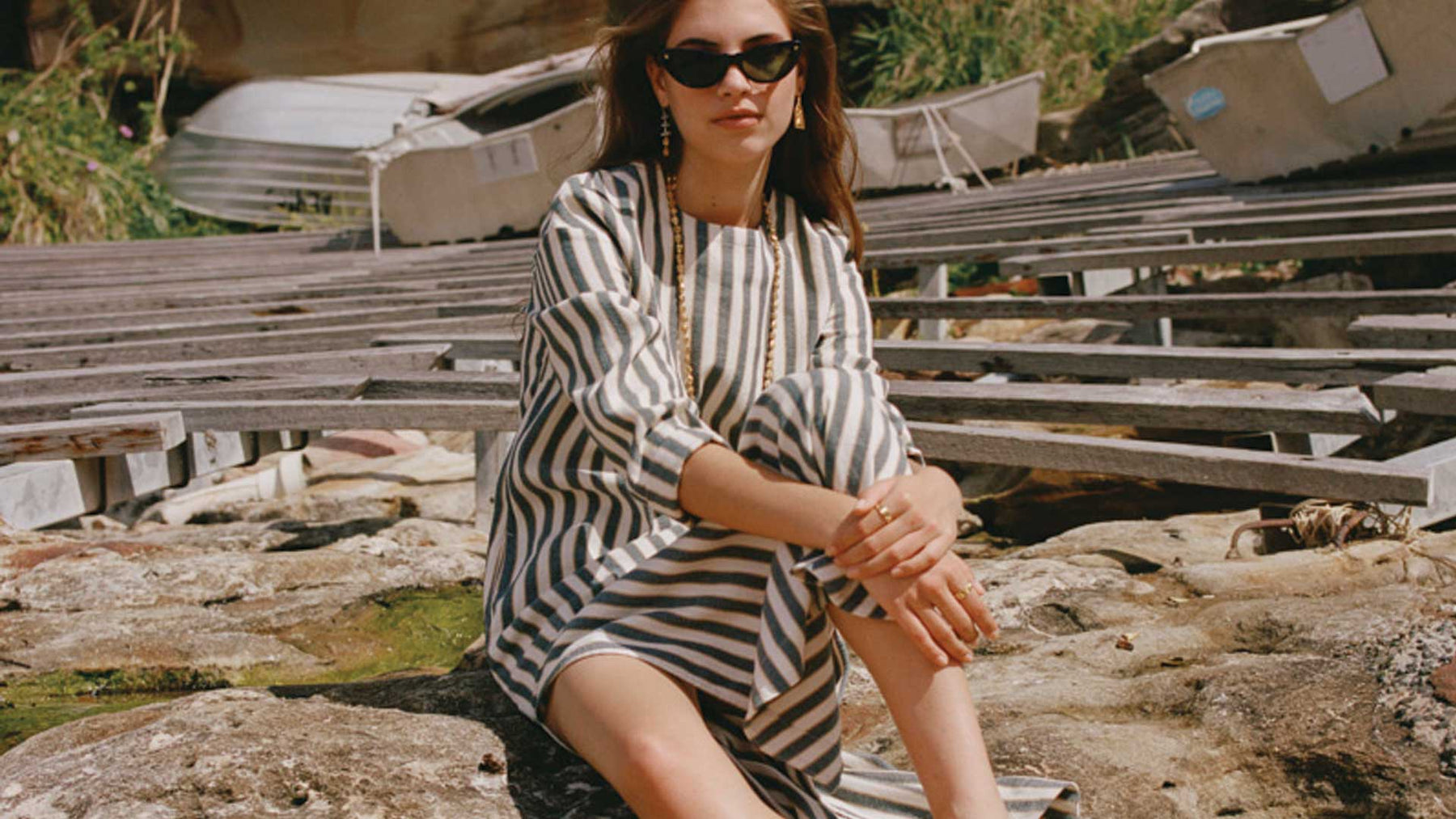 Support Local
Showcasing our top 5 Australian & New Zealand brands available at Camargue Fashion. 
01. Lucy Folk
Delighting in the finer things in life, with a voracious appetite for art, food, travel and design, Lucy Folk is an Australian lifestyle brand that effortlessly transforms the creative mind set into wearable pieces of art. All about leading design, high quality production, and cultivating a truly bespoke service, Lucy Folk conjures up the ultimate creations for those who seek out the unconventional.
Shop Lucy Folk jewellery and sunglasses online at Camargue.
02. Matteau
A portmanteau of 'matt' (not shiny) and 'eau', the French word for water, Matteau was founded by Australian stylist Ilona Hamer and her sister Peta Heinsen.  Conceived as a subtle, refined and classic swimwear line designed to transcend trends. The brands refined and minimal aesthetic is instantly recognisable, having reduced the swimsuit to its bare essentials to produce an overall calm and assured vision.
Shop new season Matteau online at Camargue. 
03. Kowtow
Kowtow's commitment to creating positive change and making a conscious decision to only use renewable and sustainable fibres and ethical manufacturing positions the label as one of our favourite go-to sustainable  brands. Kowtow balances a strong design philosophy and an innate sense of comfort to create pieces that are effortless and minimalist.
Shop new season Kowtow online at Camargue.
04. Romance Was Born
An inspirational contemporary Australian fashion house fusing together a unique story telling vision with design prowess. Romance Was Born was established in 2005 by Anna Plunkett and Luke Sales, the brand has consistently focused on fusing art, fantasy and fashion, often collaborating with other artists to produce their dreamy collections.
Shop new season Romance Was Born online at Camargue.
05. Muse
Our go-to favourite linen label, made locally in Queensland by a former pattern-cutter for Easton Pearson, the luxury linen label, Muse is understated, easy to wear and evokes a sense of calm and peacefulness.