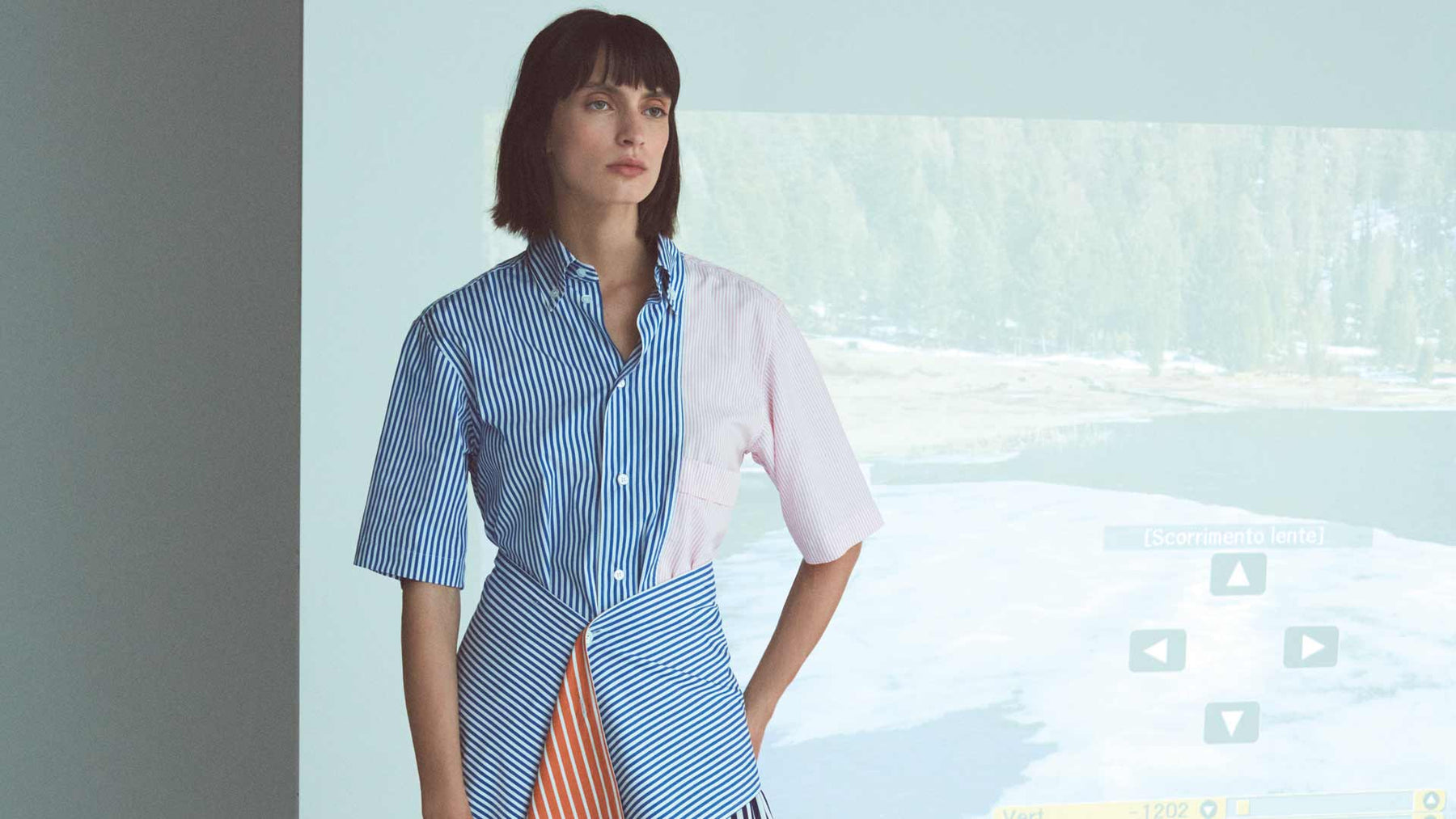 There's Always Plan C
There's Always Plan C
Drawing inspiration from her natural surroundings during lockdown in Celerina, Switzerland, Carolina Castiglioni is back with the Spring 2021 Collection.
Castiglioni took pictures to chronicle the immersive feeling of being surrounded by the landscapes. These images were then translated into collages and patchwork prints.
The simple yet structured shapes are back in true Plan C form — Bold block colours, oversized volumes and silhouettes with a radical twist.