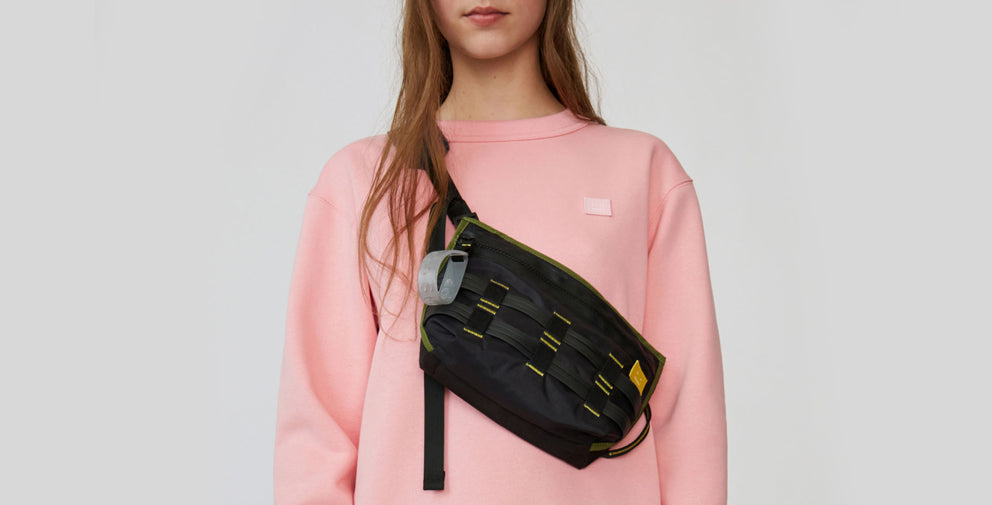 Introducing // Acne Studios' Face Collection
Introducing the must-have line of contemporary basics from Acne Studios.
Known simply as The Face, the collection has grown from a logo used as part of the Acne Studio's collection, to its own fully-fledged, standalone line. 
Although the logo had appeared on elements of particular lines, it actually was born when the brand was trying to design a bag for a show. Acne's creative director, Jonny Johansson, came up with a square face with a straight line and two dots, claiming it was a reflection of an ordinary Swedish man: "not too happy, not too sad."
The unisex collection heroes Acne Studio's timeless aesthetic, focusing on simple, contemporary basics in monochrome hues.  This season you can expect to find hoodies and sweaters in blush pink tones, alongside classic shirting in a multi-hued map print with a micro face patch, finished off with the classic Face sneakers, featured in a plain white and this seasons must-have dusty pink. 
Discover The Face by Acne Studios exclusively at Camargue in Brisbane. 
View the collection online now