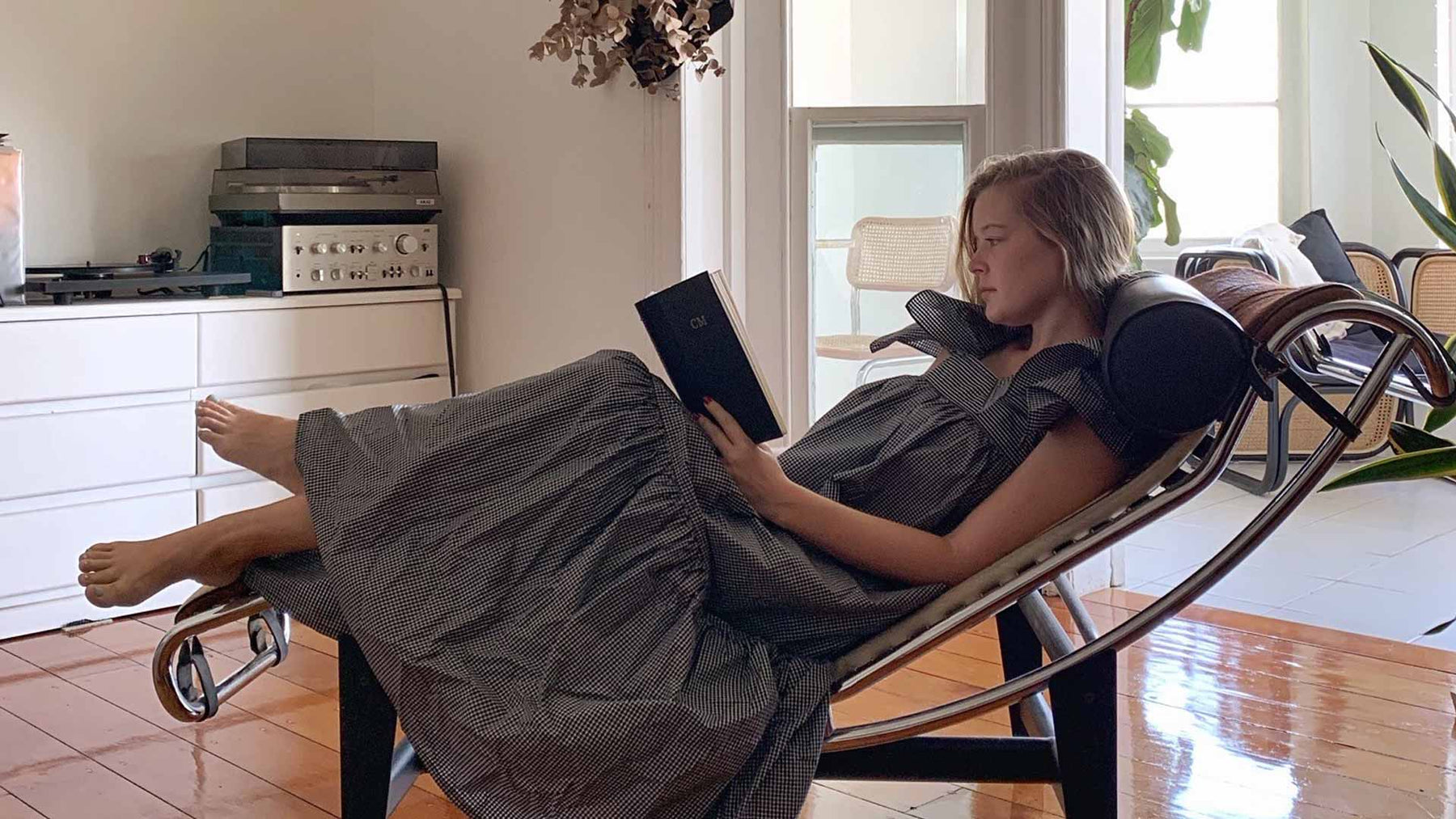 Meet The Buyer
With an artistic upbringing and formal training in Fine Arts majoring in Fashion Design, Harriet has a sharp eye for fashion, art and interiors.  With an eye for spotting exceptional quality and tailoring, whilst also having worked closely with clients in store over the years, Harriet's ability to curate a modern wardrobe that fuses both creativity and practicality is second to none.
We talked with Harriet about her role in the Camargue family, and her unique style.
 + Introducing The Buyer's Edit
A weekly curation of Harriet's top picks from the season.
Shop The Buyer's Edit Online Now
-
Tell us a bit about yourself:
I was born and raised in Edinburgh, Scotland, to a Scottish father and Australian mother. My parents were both architects and artists, so I was raised in a very creative and artistic household. In the early 2000s, we immigrated to Australia.
What lead you to Camargue?
I was always drawn to Camargue for its unique point of view on fashion. My first purchase from Camargue, many moons ago, was a beautiful silk oversized suit by Acne Studios which made me feel strong and confident as a young woman discovering my personal style. When the opportunity arose to join the Camargue family, it was a chance to take on the challenge of nurturing the boutique through a time of change and growth. 
How would you describe your personal style?
Wearable and timeless with a little sense of adventure. I'm drawn to simplicity, but Camargue has taught me to embrace a more playful side of fashion.
What do you love to wear?
During the week at work, there is nothing better I love to wear than a crisp white shirt. Sofie D'Hoore is my go to with her beautiful crisp cottons, paired back with my favourite Dries Van Noten Piscos Jeans, which have become a cult item amongst the Camargue team. We bought them for Camargue in floral this season, which I couldn't resist making them mine.
Favourite part of your job?
I love dressing my clients, and seeing how instantly happy they are from how something makes them feel and look amazing. Because really at the end of the day, we are here to make people feel confident and empowered. It would be hard not to mention the Paris trips, it's always an incredible experience discovering and seeing the creativity of so many talented designers from around the world. Having studied Fashion Design myself, I love working closely with each brand and learning about their inspirations and curating our buy for the shop.
-