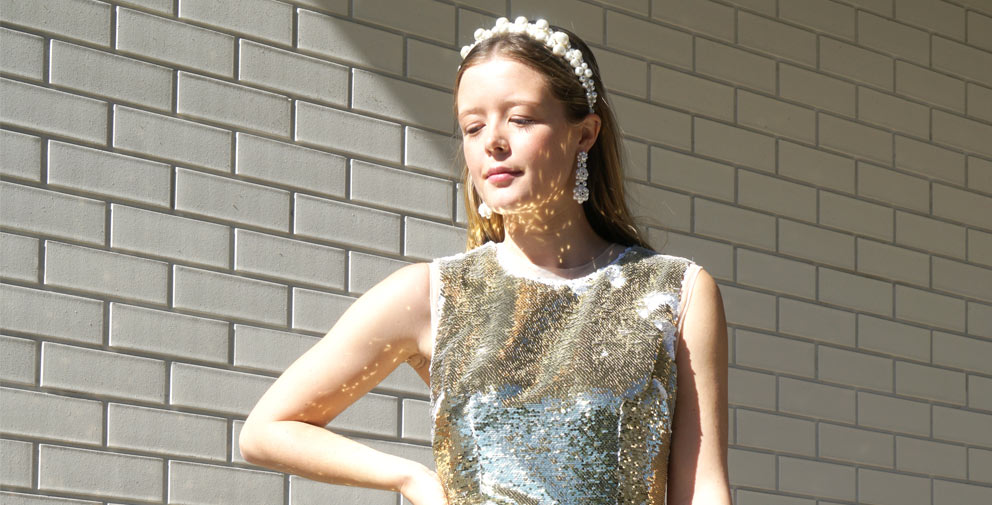 New Season Arrivals // Simone Rocha
As Simone Rocha explains, "this collection was driven by ideas of intimacy, privacy, security and femininity." Rocha admits the focus on privacy was, in part, a reaction to the previous season in which she shared intimate insights to her heritage and family. 
With a star-studded cast including Chloë Sevigny, Kristen Owen, Jeny Howorth, Lily Cole and Lindsey Wixson, the London Fashion Week show celebrated cross-generational women, the female body and female empowerment.  The diverse set of models highlighted just how wearable the collection is, whilst still being pretty and feminine.  Black remains a strong theme for the London-based designer, however lighter tones have played a big role this season with ballerina pink and flesh tones seeping their way into the collection alongside gold sequins. 
In addition to intimacy, the collection also paid homage to the American-French artist Louise Bourgeois, a longtime source of inspiration for the designer.  Rocha used archive prints contributed by the late artist's foundation, which have been included in our curated collection in both a tomato red, spiderweb printed voluminous skirt and a colourful spiderweb printed, embellished tee. Our curated collection also extends to a wide assortment of jewellery and Rocha's must-have hair accessories.
Simone Rocha is exclusive to Camargue in Queensland.
Discover Simone Rocha in store & online now.
+ Free standard shipping for all Australian purchases over $300.