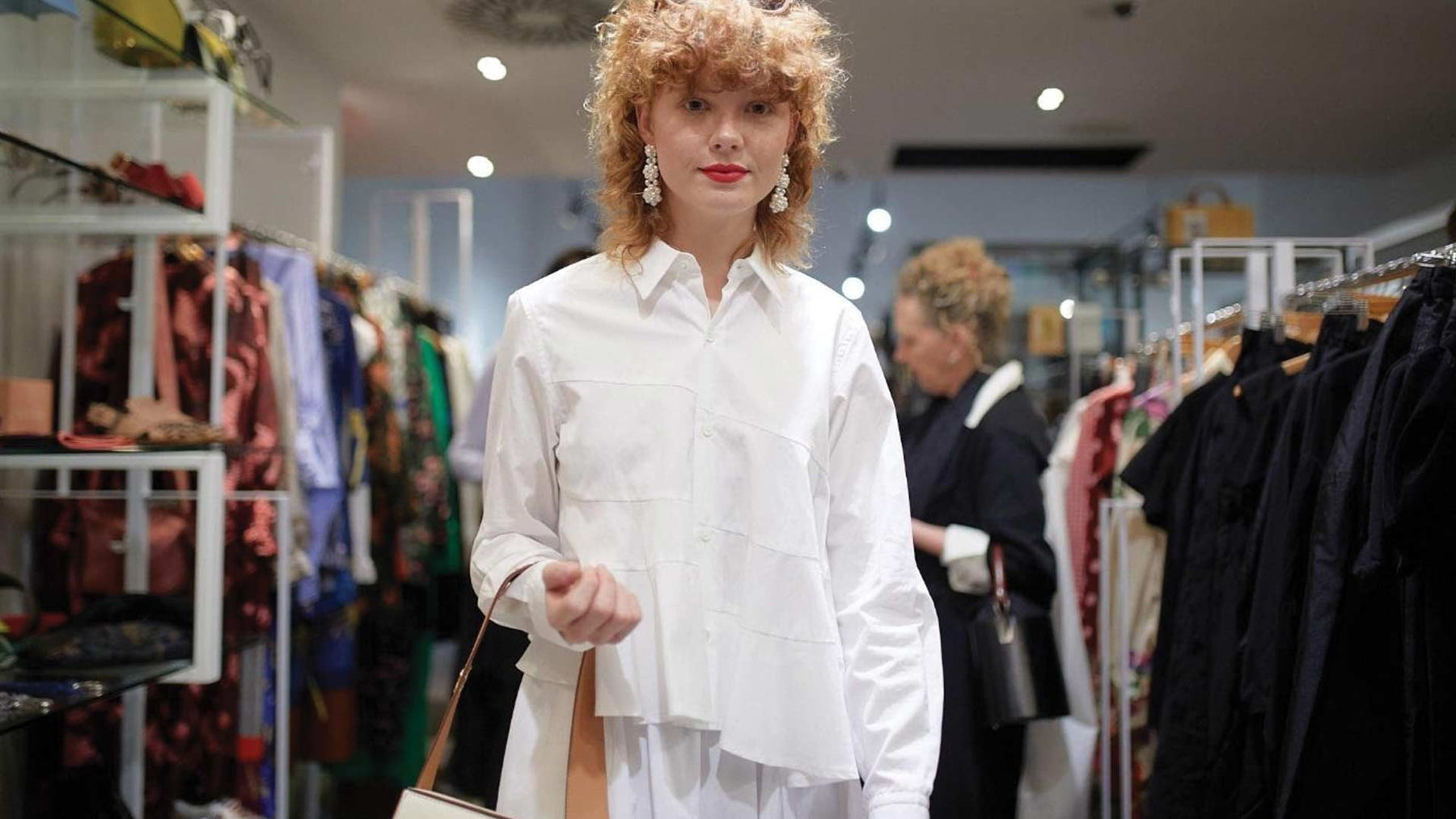 The Camargue Guide to James Street 
What was once a modest suburban strip, James Street in New Farm now is a destination in its own right. Boasting a world class hotel, international designers and excellent dining options, it's no surprise that this unique indoor-outdoor microworld has gained a vast recognition.
We've been at our James Street address for close to a decade, watching the transformation unfold on our doorstep, so we thought it was time to share our insiders' guide of what to do on Brisbane's favourite street, straight from the Camargue team to you.
―
For Coffee: Jamie's Espresso 
Locals and regulars know the go-to coffee spot on James Street is Jamie's Espresso. As one of the very first businesses in the area, they have fostered a community scene that they can be proud of. They're true coffee experts and their brews always come with a side of cheeky barista. Nestled-in next to Sixes and Sevens, Jamie's includes a summer-ready outdoor seating perfect for enjoying the famous Queensland weather.
Camargue Tip: Jamie's generous salad sandwich has cult status on James Street.
―
For Relaxing: The Calile Hotel 
The newest jewel in the crown of James Street, The Calile Hotel, stands at seven storeys high in all of it's grey concrete and arch form glory. Take your pick of what to do while at The Calile: sip iced tea at the sophisticated The Lobby Bar, indulge in a modern Greek feast at Hellenika, lounge in the sun by the pool or visit the hotel store, Museum of Small Things, for hard to find, local, artisanal wares.
Camargue Tip: Spend the night in one of The Calile's architecturally designed hotel rooms. Their muted palette of mint green or dusty rose rooms paired with luxurious black out blinds were made for ultimate relaxation.
―
For Footwear: Maryon's Shoes 
When it comes to putting your best foot forward, there's no place better than our neighbours at Maryon's Shoes. This luxury footwear institution really know what they are doing when it comes to the latest Chloe, Tod's and Clergerie pieces for your designer shoe wishlist. 
Camargue Tip: Because we have a close (and long-term neighbouring relationship) with Maryon's, you're free to bring in their shoes to try on with your Camargue outfit, and vice versa.
―
For Dining: Harvey's
After a strenuous shopping session, James Street dining institution Harvey's, offers a reprieve in the form of a breezy outdoor seating area, delicious breakfast, lunch and dinner options and a drinks list to match. It's the best place to book for an event on the street or before a film at The Palace Centro because in Harvey's prime position, you'll be in the centre of all the action.
Camargue Tip: The Asian Chicken Salad with mint and peanuts is a must try with a crisp white wine for lunch.
―
For Local Talent: Gail Sorronda 
Brisbane local and talented fashion designer, Gail Sorronda has been on James Street since the beginning. Her dramatic and monochromatic garments are akin to a visit to the theatre. We love Gail for being a great friend to the team and because her incredible designs are the perfect complement to a wardrobe from Camague.
Camargue Tip: If you like us, then you're bound to like Gail Sorronda.
―
For Beauty Indulgence: Libertine Parfumerie
With a perfume collection from far off places, Libertine Parfumerie is jewel box of a space to indulge the senses. Carrying some of the world's most desirable perfumes like Fracas, Penhaligon and delicious candle scents from Cire Trudon, Libertine is truly a place to treat yourself and loved ones to a niche collection of fragrances and candles.
Camargue Tip: Be sure to ask the knowledgeable staff about all the details of their products, they are encylopaedic. 
―
For Fashion: Camargue
Of course we need to mention our favourite place on James Street: Camargue! We're biased but for good reason; we offer a curated mix of international designers like Dries Van Noten and Marni as well as the latest from Nackiyé, Ganni along with Golden Goose, Lucy Folk jewellery and bold Danse Lente bags. 
Camargue Tip: For more personal suggestions for spending time in the area visit us in store, chatting about James Street is one of our favourite topics to discuss!